Technology and electronics is one of those sectors of greatest commercial activity. Mobile phones, televisions, computers and audio are, in their order, the references for the most traded products per year, according to the Tech tracker index made by Ipsos.
"People look for products by price but there are other variables such as device compatibility, brand support and the cost of support and after-sales support that must be analyzed when buying," explains Angelo Marconi of LG.
Therefore, before going to buy, you need to be clear about some expert advice so that your experience in the point of sale or virtual store is the best possible. Having accurate information, comparing and asking about the experience of others, inquiring about the brand and its support, are some of the recommendations.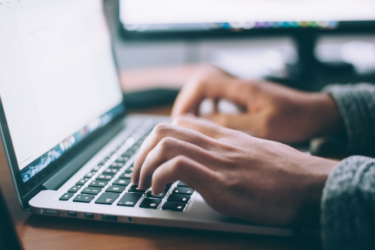 Do You Really Need To Buy That Device?
Many people let themselves be carried away by the pressure of their friends or family, advertising, etc., and turn something into a desire that they can buy with greater calmness. Give yourself a wait. "Without getting carried away by the latter, the first question to solve is what things solves me or facilitates the device. Know clearly if it is necessary or urgent to make an investment, "explains Angelo Marconi of LG. An old fridge should be changed. The same a washing machine. In both cases there are linked issues of energy savings, water, that is, expenses at home. However, a 4K TV is a purchase that you can expect, especially if you already purchased a flat TV less than a year ago, since there is not much content in ultra high definition yet.
Compare, Inquire, Ask
The real smart purchase is one that is based on the efficient comparison of the benefits offered by one product over another. Although the brand and the price are conclusive, "the differential, what I will have more, the benefit or the precise advantages that a device offers me compared to the one I have or to another with which I am undecided, must be paramount factors" , says Marconi of LG. Technologies that guarantee a high duration or useful life to the device; Warranty times and major backups, among other aspects, are fundamental. Also the experience of other people, friends and family, with a brand or device are of vital help when it comes to investigating the real benefits of a device.
On What Depends The Best Price?
Surely the budget is the main variable with which you always decide your purchases. However, it is important to be clear that a low price is not always a guarantee of obtaining the best purchase. "The ideal is to find a good relationship between price and brand. The first level brands provide support and evolution in their products, there is a guarantee of investment in innovation and development. There are others that only offer price, generic products, which are not always a good long-term investment ", explains Raul Omarini, commercial manager of Tech Tex, representative of brands such as Parrot, Jabra and Tom Tom. Therefore, beware of offers. If it is exaggeratedly cheap, inquire about the quality of the brand, the support. The weekend promotions of stores and recognized brands are a good source of offers.
Warranty And Technical Service, Two Very Different Things
Normally all brands and products offer both. But there are levels levels. "Buying a product in an unrecognized place or on an international internet site can be a way of the cross. Even buying locally, if the conditions of service and warranty are not favorable, "explains Carlos Mateus of Samsung Colombia. A good line of attention, with extended coverage times, that do not charge for the transportation of equipment and that provide preventive support and quick resolution of minor problems via telephone, are some of the advantages of doing a good search.
Better On The Internet Or Physical?
Definitely internet offers several advantages for the intelligent buyer of technology. "The possibility of comparing details and prices of products; see live the comments of people who have purchased a product and the option to buy with better price conditions, because the digital channel of any store or brand is a reduction in service costs that are transferred to the final price of the products " , say experts, a portal dedicated to comparing products online. Prefer, yes, do your virtual purchases in local stores or recognized international franchises that respond in case of logistical errors or with electronic payments. This information is invaluable and I invite you to check out their website. You can go to tech buyers guide to learn more.